Airborne Engineers Association
Roll of Honour
Charles Keith Barker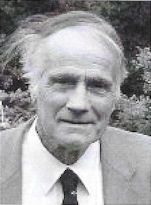 Charles (also known as Keith) passed away on 6th December 2016 aged 89 years. A much loved brother and uncle.
He was a keen naturalist and loved the countryside, living his life to the full following the sports of fishing and shooting. He was for many years a member of the Airborne Fly Fishing club and until recent years was a regular attendee at their various fishing meets.
Keith was extremely proud of his time spent with 9 Airborne Squadron RE where he served during the mid-forties. Until declining health, Charles (Charlie) enjoyed attending the Airborne Engineer's reunions, where he would meet up with former colleagues and friends would sit round exchanging tales and adventures of by gone days.
Never one to idle his time, Charles was still climbing ladders in his 80's carrying out maintenance work on his local church roof. The local Health & Safety officer finally persuaded him that he should curtail this practice.
A fine gentleman who will be sorely missed by his family and airborne colleagues.