Airborne Engineers Association
Roll of Honour
Lt Col HP Munro TD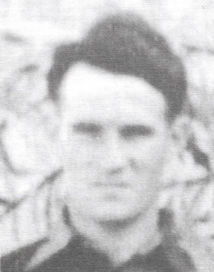 Pat Munro was born in 1925 and joined the Royal Engineers in 1943. He was commissioned and served as a junior officer in various units before completing a parachute course and joining 9 Squadron in 1949. He became 1 Troop Commander, serving in Cyprus and Egypt where the Squadron was based at Moascar Garrison in the Canal Zone.
As well as his military duties Pat was a prominent member of the successful Squadron hockey team.
He left 9 Squadron in 1952 on posting as a training officer at the Royal Engineer Officer Cadet School at Gordon Barracks, Gillingham. In this position he was responsible for the training of National Service officers, some of whom he selected for posting to 9 Squadron.
Pat left the Army in 1967 as a Lt Col and took up a second career in the Civil Service working in the Ministry of Technology. He continued his military connection in the TA where he was awarded the Territorial Decoration.
When he retired he lived for many years in Spain, but later returned to the UK where he died on 51h April 2016, just two weeks short of his 91st birthday.